Steps to Take When Reporting Government Fraud
By scoutadmin - November 07, 2016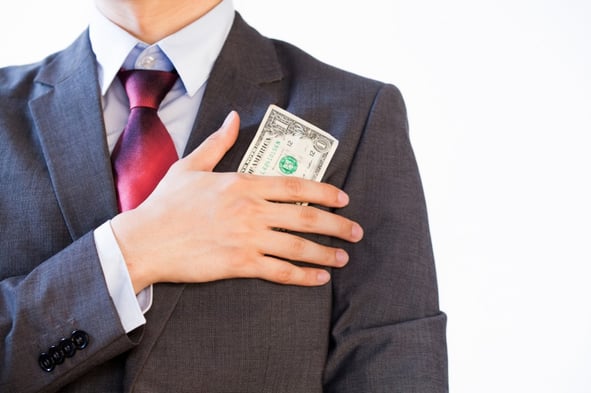 'Tis the season for government fraud! At least, that's how it may seem if you pay attention to the news cycle.
As we enter into the holiday season, there is another season that occurs once every four years -- the presidential election. This presidential cycle and its many controversies involved has been clogging our news for more than a year.
Season's Greetings with Government Fraud
Suffice to say that there's no need to contribute to the noise of partisan politics other than to wonder whether this crazy election is the new normal, or if it's an outlier.
While most Americans cross their fingers that political craziness will ebb on Nov. 8 -- Election Day -- one might wonder what the media will have to focus on post-election.
How Endemic is Corruption in our Democracy?
Whether a Democrat, Republican, Independent or completely unaffiliated and indifferent, it's hard to overlook the possibility that government fraud is rampant in our system.
Both candidates of the major parties seem mired in one scandal or other. With data hacks published online on a regular basis, more citizens have corruption on their minds.
Resources for the Average Person…
Concern for government fraud is nothing new. The electorate and our politicians alike have been banging on about it for many years, if not decades. Here are a number of online resources you can visit to report corruption or to learn more about the issue:
Combating Government Corruption on Your Own Terms
If you suspect fraud within the government, you may not want to use bureaucratic resources to file complaints.
That may be especially true if you or your organization is regularly concerned about the most common form of government corruption: procurement and contractor fraud.
If you're suspicious as to why your competitor -- a company or a contractor -- is getting government contracts that you're not, it may be time to invest in software that specializes in tracking fraud.
Scout Has all of the Steps Covered
For cases involving whistleblower situations, government fraud and abuses, and other allegations, our software covers all of your needs for making a legitimate, detailed and well-organized argument.
All relevant categories for a fraud investigation will be detailed in your case, and other digital data you have on hand can be imported and seamlessly integrated with Scout.
We Help you With Next Steps
If you have a sensitive investigation involving government fraud, we will help you throughout the lifecycle of the case. Scout receives, categorizes, prioritizes and tracks each report and ensures the appropriate routing, investigation and follow up.
Fraud is a Serious Allegation…
You've seen the movies where conspiracy theorists have their cases messily displayed on the floor or tacked on a wall, often with strings acting as connections.
While it's perfectly reasonable to suspect a government official or office of fraud, how you present your allegation matters!
Scout software and an affiliated app, FākR™, will help ensure that you have all of your bases covered. Request a free demo of the software anytime.