Why our Investigation Software is Superior to Microsoft Excel
By scoutadmin - May 23, 2016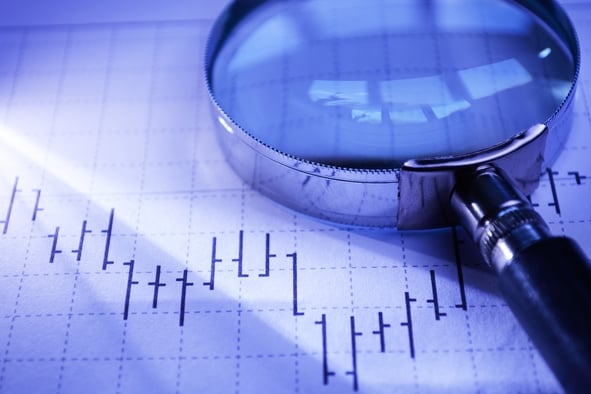 Although Microsoft Excel spreadsheets can be very useful, adjusting them for case management takes many hours. Scout's case investigation software, on the other hand, is made specifically for case management and won't compromise on detail and quality.Scout's case investigation software is a web-based, user-friendly tool that is easy to view and edit on a PC, laptop, or mobile device. Many legal, medical, and financial investigation professionals have made the switch from Excel to Scout. Learn why below.
Fully Customizable Case Details
Scout's case investigation software allows users to customize the view based on his or her specific assigned case details. In a shared Excel spreadsheet, a user's personal customization affects the view of all users—making it difficult to assign different case details to different users.
Scout case management software allows each users to sort, group, hide, or display data in multiple ways, making it highly efficient for elaborate, complex case studies.
Details at a Glance
Our SaaS software provides a wide range of capabilities in an easy-to-read format that a spreadsheet simply can't match.
Case notes: each case's notes are easily accessible at the click of a button. They are organized by date and user name, and can be imported to or exported from email.
Cases: the software allows users to view all cases simultaneously, or view each one individually. Users can also view specific details of each case such as its complete history, actions that have been taken, any notes that have been made, and any attached files.
Calendar: the calendar feature displays all reminders, task assignments, and events.
Files: Documents, images, audio, and other file types can easily be uploaded to the software.
Reports: The software allows users to quickly build and download reports, either in PDF of Microsoft Word format.
Revision history: The software organizes each case's complete revision history by date, case number, and user.
Permissions and Assignments
Another great feature of Scout's case investigation software is the capability for advanced permissions and assignments. Through the Permissions feature, administrators can create groups and case classifications and then arrange viewing permissions according to users' classifications.
Through the Assignments feature, users can assign cases or tasks within the software without the need for emails or phone calls. Users can assign cases to fellow team members, clients, vendors, and more.
Personalized, One-on-One Support
Unlike Microsoft Excel, Scout offers online help and 24 hour personalized assistance. Our responsive representatives are available Monday through Friday from 9 a.m. to 6 p.m. to answer any questions or concerns you may have and resolve any technical difficulties.
To learn more about Scout's investigation software or request a free demo, visit our website.