Eliminate Your Fears About an Intellectual Property Violation
By scoutadmin - October 11, 2016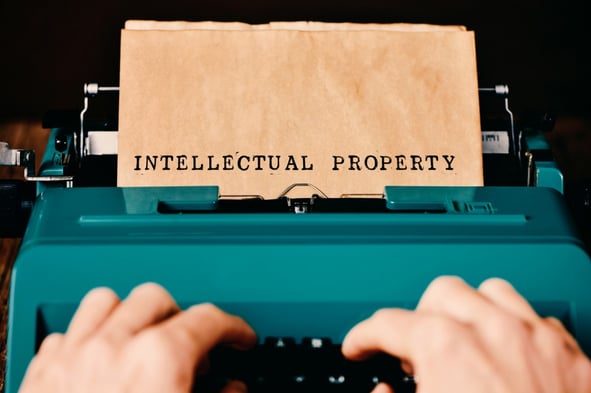 Anywhere from $445 billion to $1 trillion – those are the figures thrown around involving intellectual property violations each year from the likely annual cost of cybercrime and economic espionage to the world economy.
While President Obama cites the higher figure, the Center for Strategic and International Studies has a more conservative estimate. Regardless, the United States is the world leader in creating intellectual property, which makes the country the most vulnerable to violation of products, content and more.
An aspect that makes it difficult to accurately estimate the full value of intellectual property violation is the long-term consequences of a compromised brand. What happens to your brand when there are multiple, second-rate knock-offs of your product infiltrating the market?
Simply put, it's toxic for the product and the business.
Staying Ahead of the Criminals
The FBI reports that, in 2016:
Technological advances continue at an even faster pace, dramatically increasing the threat posed by criminals who steal trade secrets, produce and/or traffic in counterfeit products, and infringe on copyrights.
One important factor in this increase is the global expansion of online marketplaces, which aids international and domestic criminal organizations in trafficking in counterfeit goods.
While there are multiple sources to help business leaders study up and understand the depth of the problem regarding intellectual property violation, business leaders, directors of investigations and general counsels know that a more direct approach is necessary.
Software dedicated to what's going on with a company's IP makes all the difference.
Protecting Company Services and/or Property
For those professionals in charge of protecting a company's service or property, at least three general areas are major points of concern:
The supply chain: As the complex network and sequences between a company and suppliers for the production and distribution of an exclusive product, tech-savvy IP swindlers are constantly finding ways to find holes in this chain.
The IP itself: The online infringement of your trademarks, logos, domain names and other IP is always under potential risk. Generally speaking, the better your intellectual property is, the more people want it and will want to steal it – one way or another.
Distribution channel integrity: As the route products or services take to reach a customer, the goal here is to reach the customer before the big business of the black market reaches them.
While these major functions are things you may have learned in Business 101, it's worth considering again the several moving contingencies in the functioning of an enterprise.
In order to keep them running smoothly and keep your fears at bay regarding intellectual property violation, all-encompassing, protective software will help you rest better at night.
Software That Helps You Take Action
You need software that can establish links between counterfeit networks, and halt online piracy of your digital products. Whether you're already suffering from the illegal online sales of your products and counterfeits or you fear it's only a matter of time before that could happen – now is the time to take action.
If your company already has a go-to investigative system in place, how is it working for you? Does it …
Track the lifecycle of your IP?
Have a streamlined and manageable way to process and integrate old and new data?
Offer a centralized way to include all aspects of IP violation investigations?
To test drive those and many more features, click here for a free demo.