How Scout's Investigation Case Management Works
Easily configurable for any type of investigation
Scout investigation case management software is developed by leaders in several areas of investigations alongside engineers with years of experience building enterprise databases. National insurance carriers, corporations, government entities and more trust Scout to securely host their data and act as the backbone of their operations. Scout investigation case management is a web based, collaborative portal used to efficiently and effectively build cases and bring results.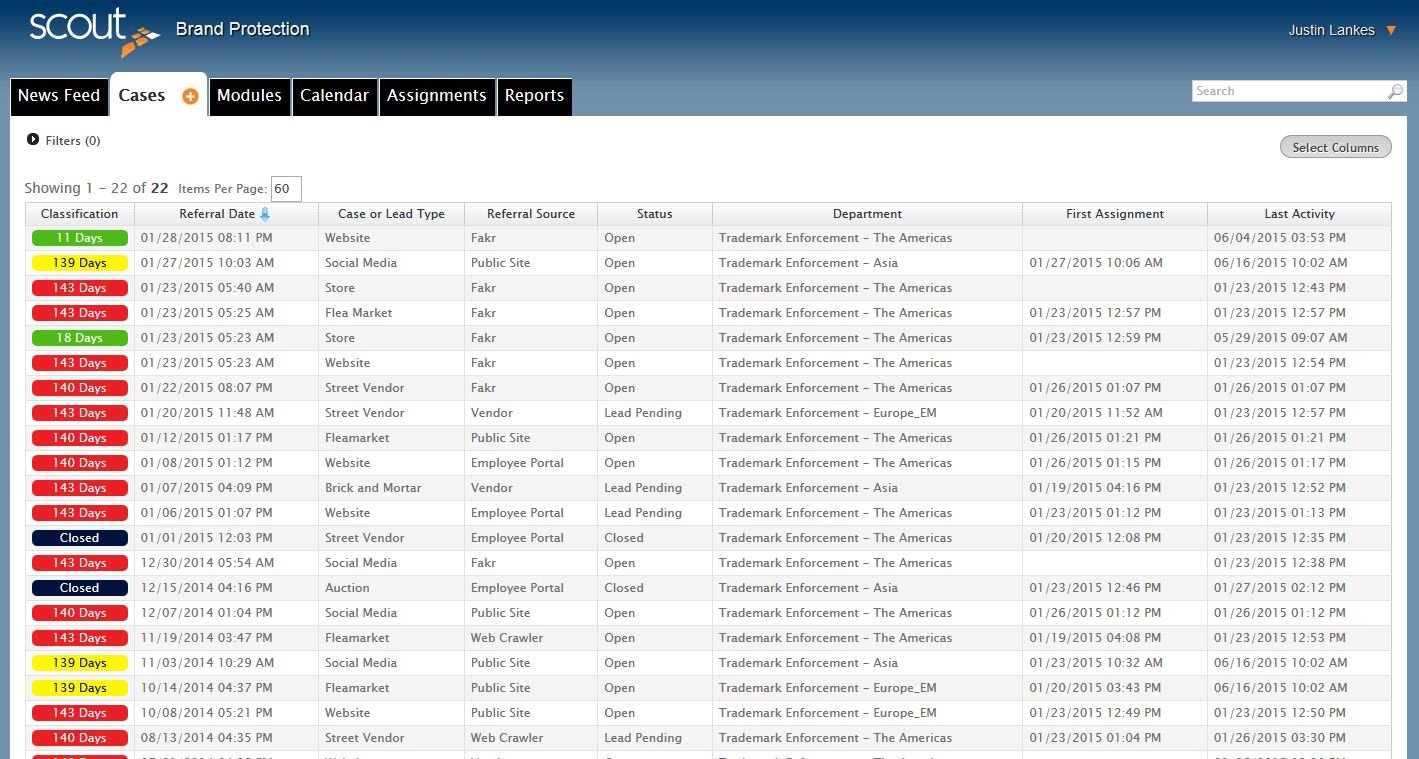 Case List
Each user can organize of their workload as they wish with our investigation case management. Users may choose columns they want displayed and may sort the list by clicking on a column heading. Extensive filtering options allow users to group, view, and count cases based on chosen criteria. Fuzzy, partial and exact match search functionality allow users to look for duplicate data and find cases quickly and easily. Request a demo
Case Details
Configure Scout CMS to your needs in minutes! Capture information your organization requires by building your own Details forms. Choose and name text fields, time/date fields, drop down Lists, check boxes, radio button options and more.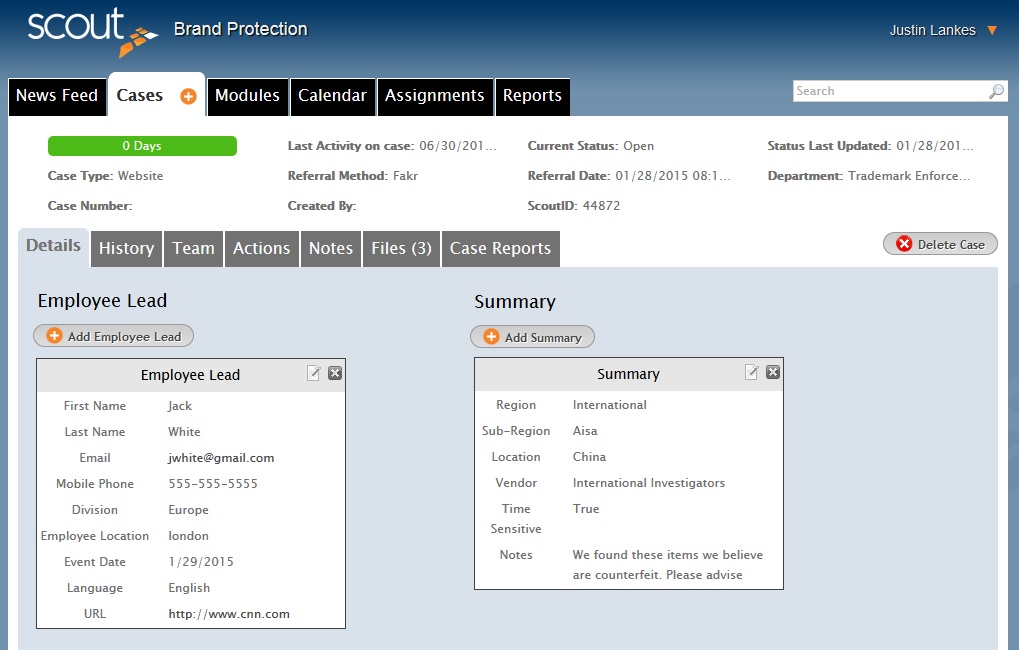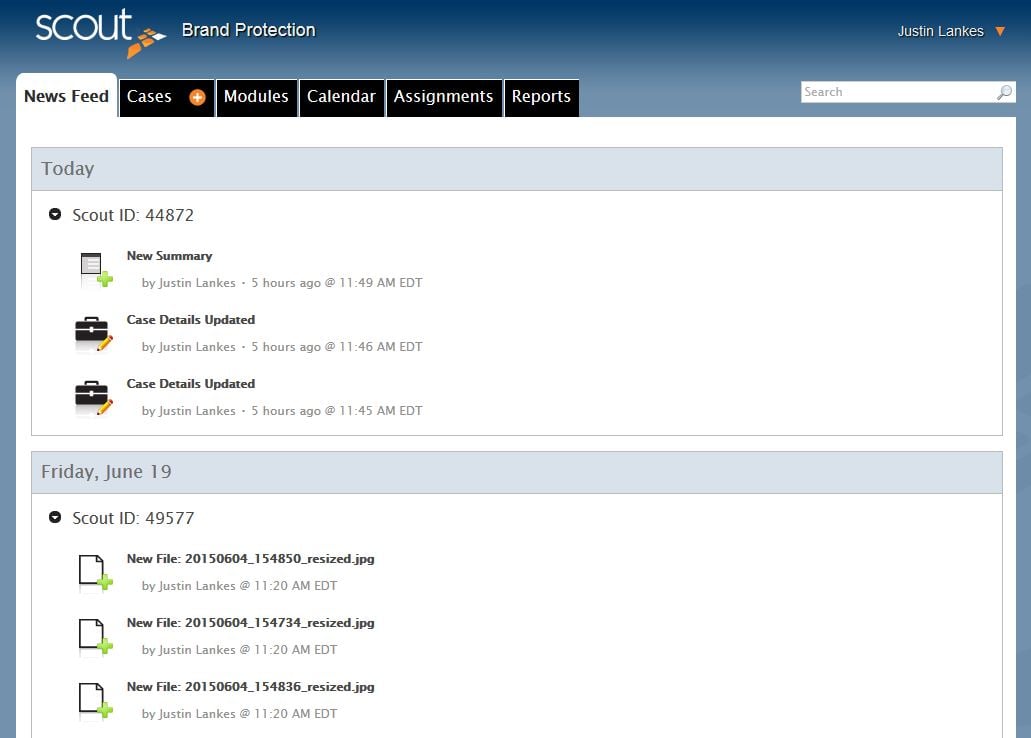 News Feed
Investigation managers have a digest of who did what and when on cases in Scout CMS. Date, time and user stamps are recorded on all actions.
Assignments
Know who's working on what instantly – no more emailing or calling for updates. All open assignments and tasks listed by who's assigned. Smart investigation case management.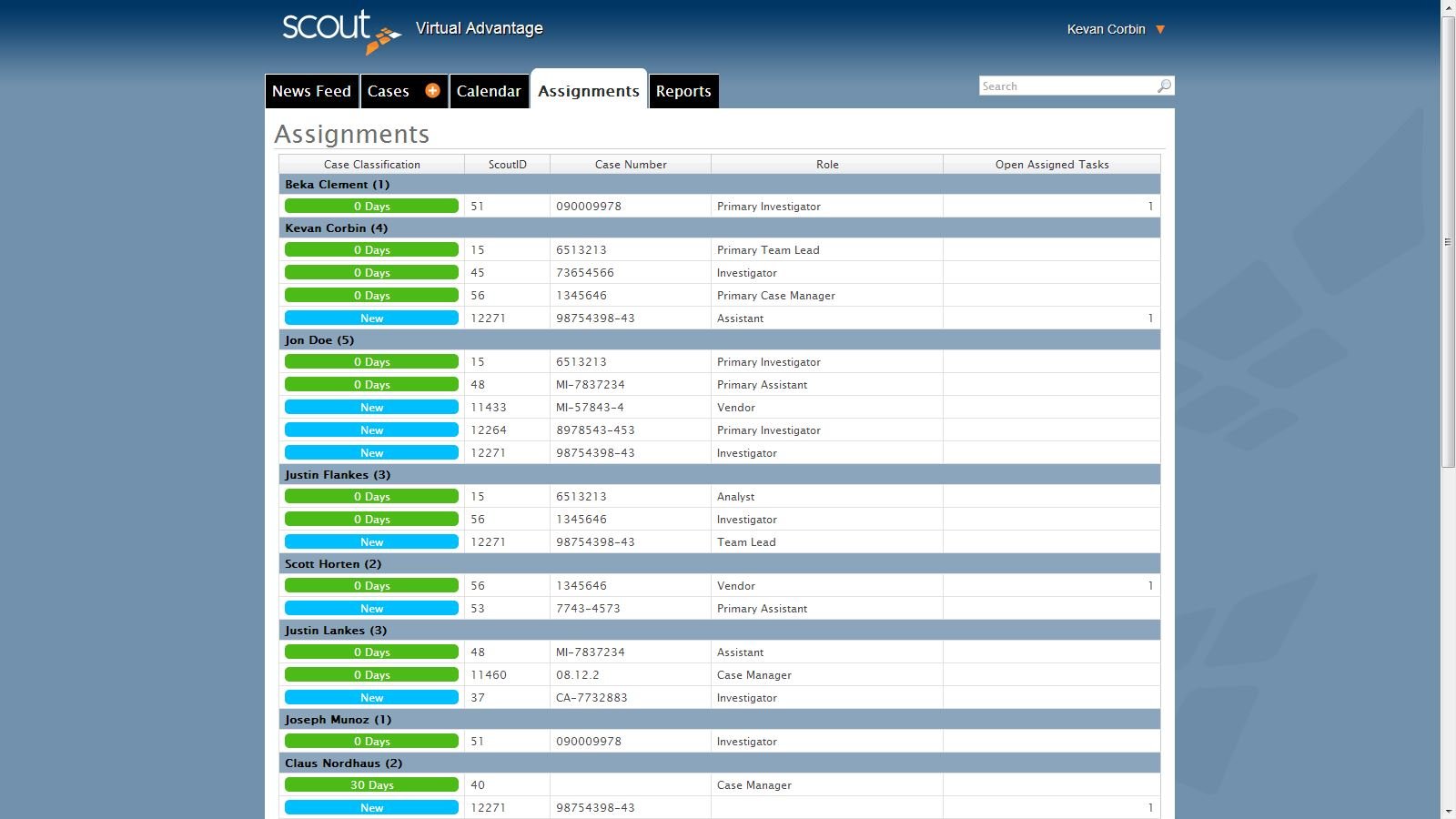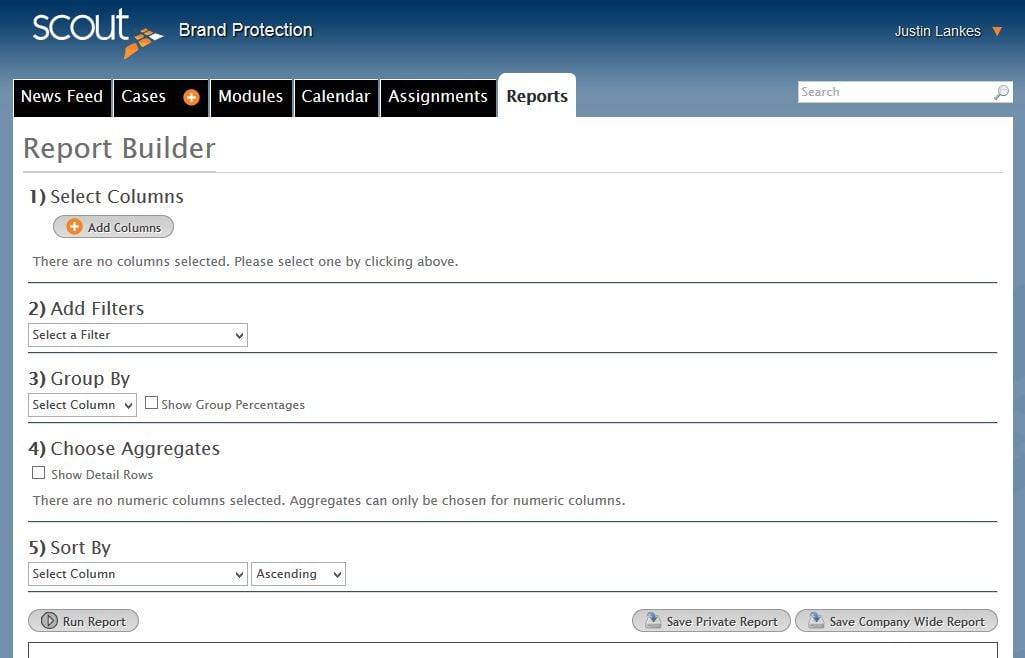 Reports
A robust Report Builder allows investigation managers to run business reports on any data stored in Scout investigation case management. Run compliance, state, and performance reports in minutes. Save reports you run on regularly and have a deeper understanding of your organization's performance.
History
Quickly view who did what and when on a case in an easy to read timeline. Review actions on re-opened cases. Promote collaboration by allowing all involved in the investigation know what has been done on a case and by whom. Scout provides efficient investigation case management. Request a demo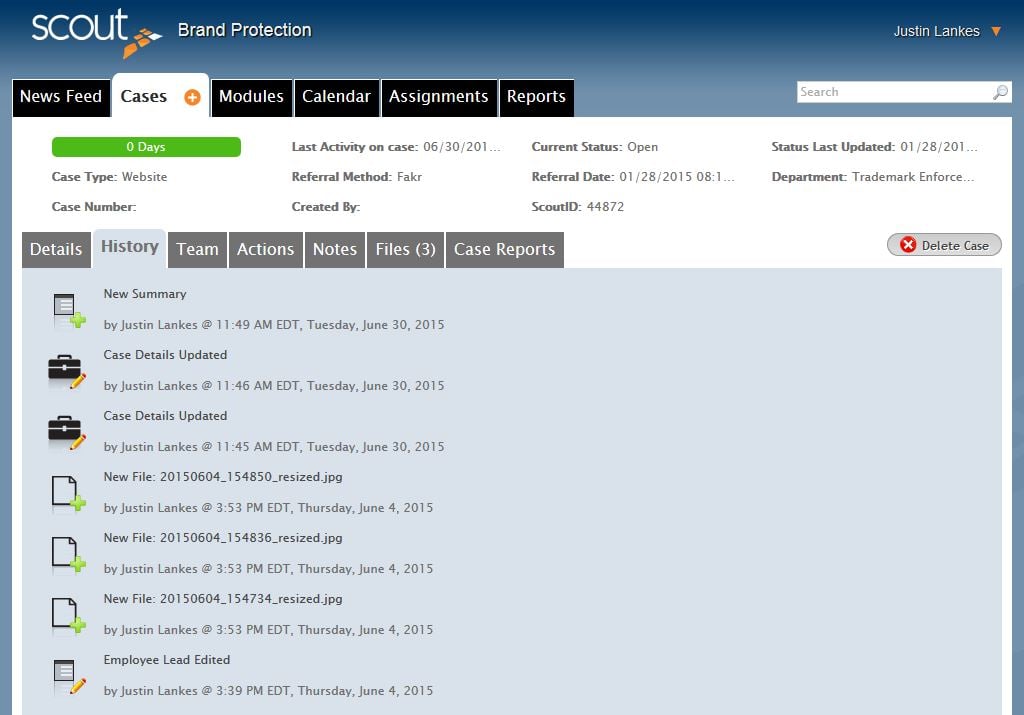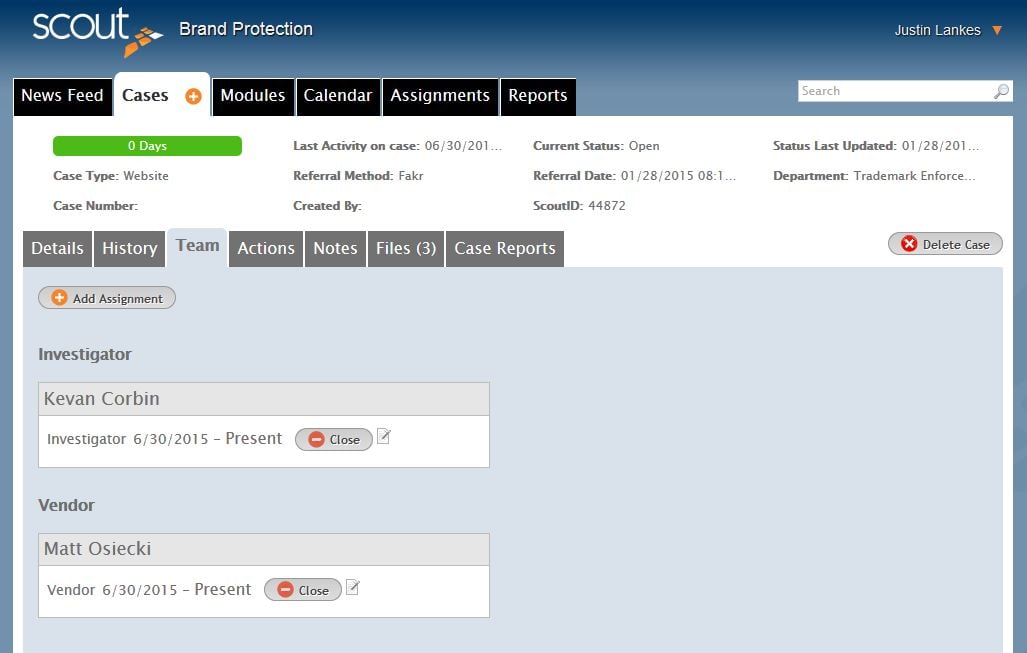 Team
Grant access to cases by assigning team members, vendors, clients, subject matter experts and more. Know who's working the case. Assignment date, closed date, and re-opened dates are recorded.
Actions & Calendar
Assign tasks, create events and record outcomes, and set personal reminders. These items will be displayed on the shared Calendar.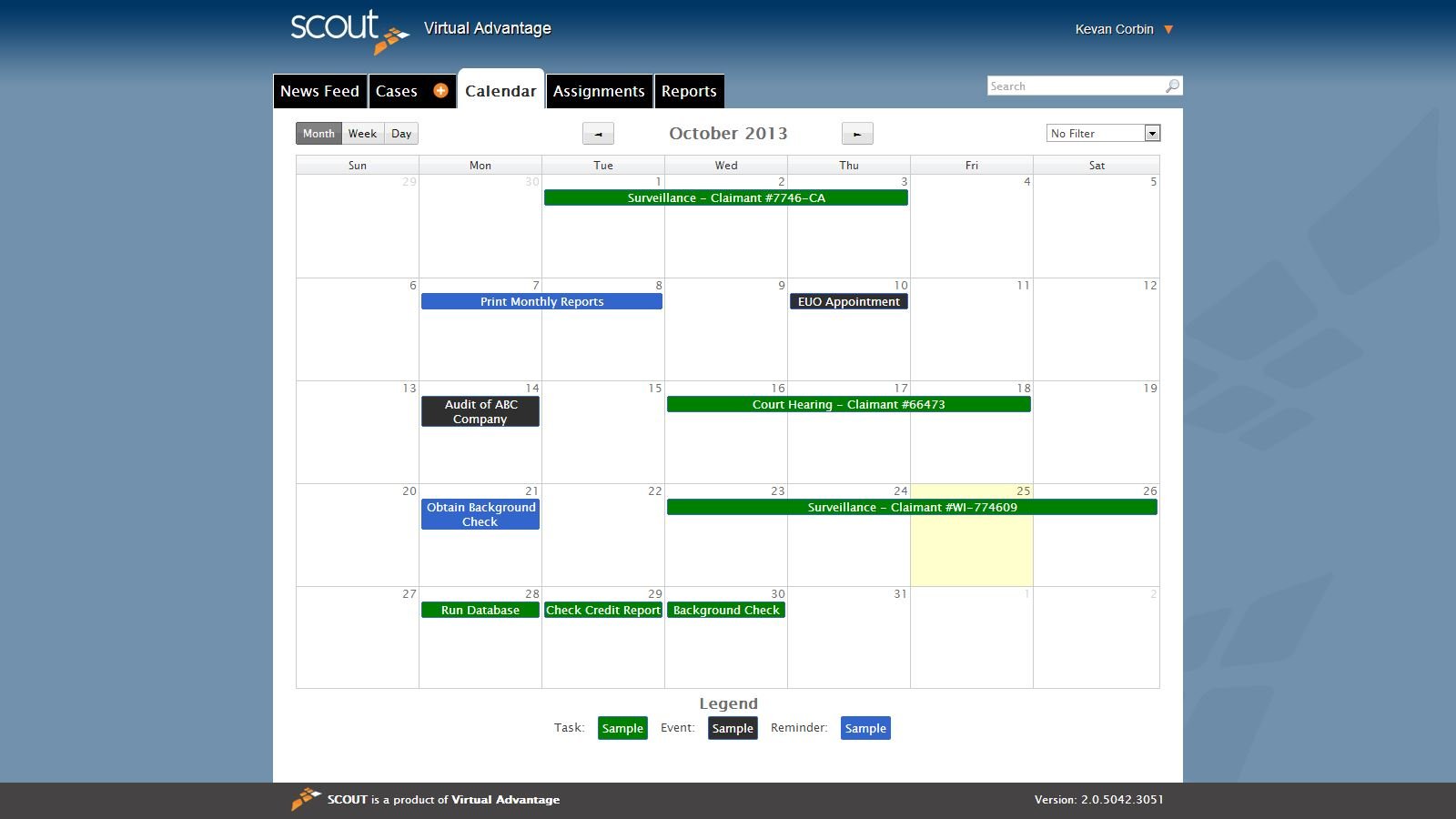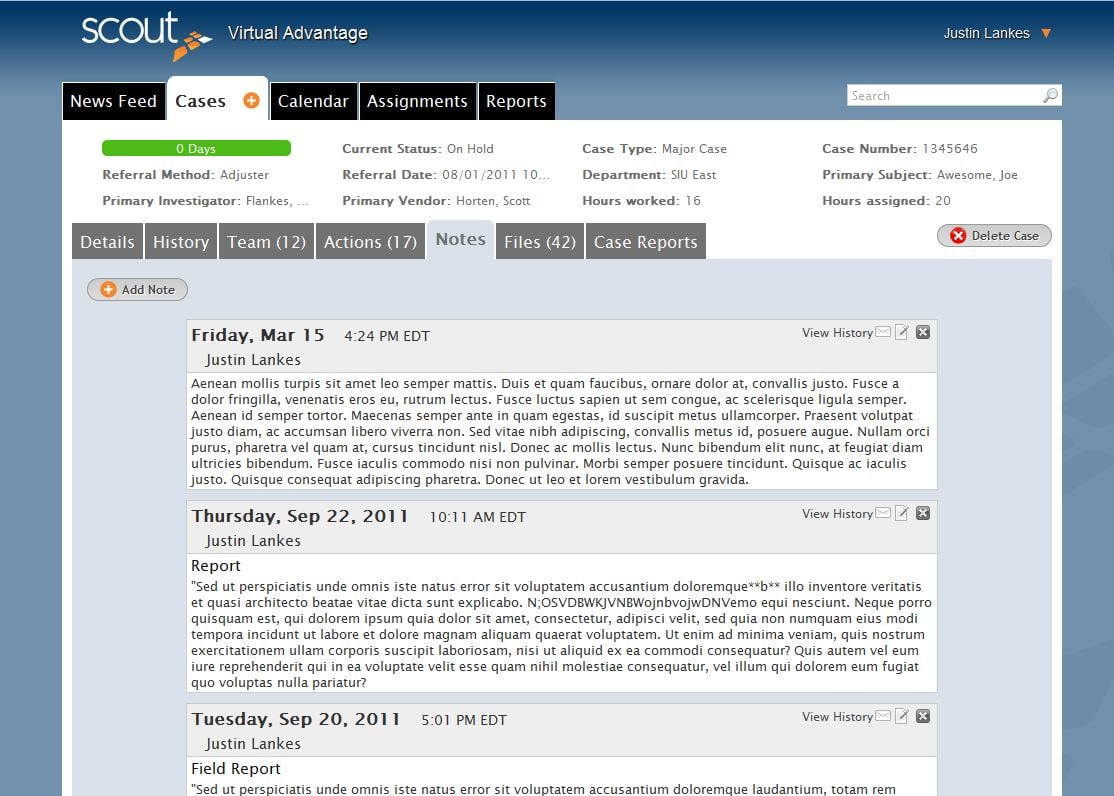 Notes
Store reports from the field, case updates, and other case related communications in blog-like format with time, date, and user name stamp on each entry. Users may send emails into and out of case notes. Rich text formatting allows you to bold, italicize, or underline text, insert hyperlinks, and create lists.
Files
Store relevant media in your case file – documents, photos, video clips, audio, and more. Users may send emails with attachments or embedded images into Files. Users may generate links for others to download files directly from Scout investigation case management software.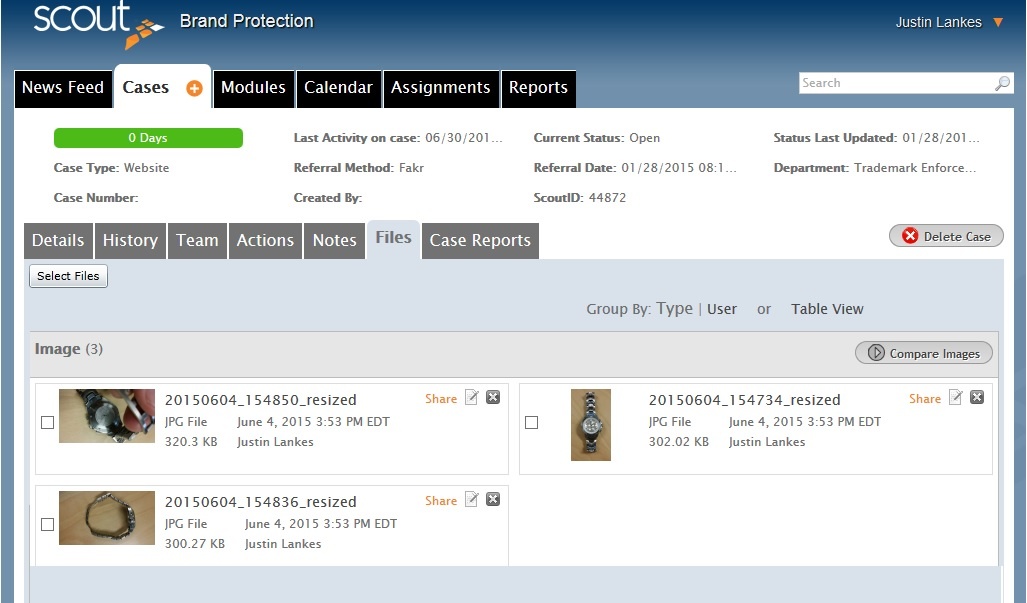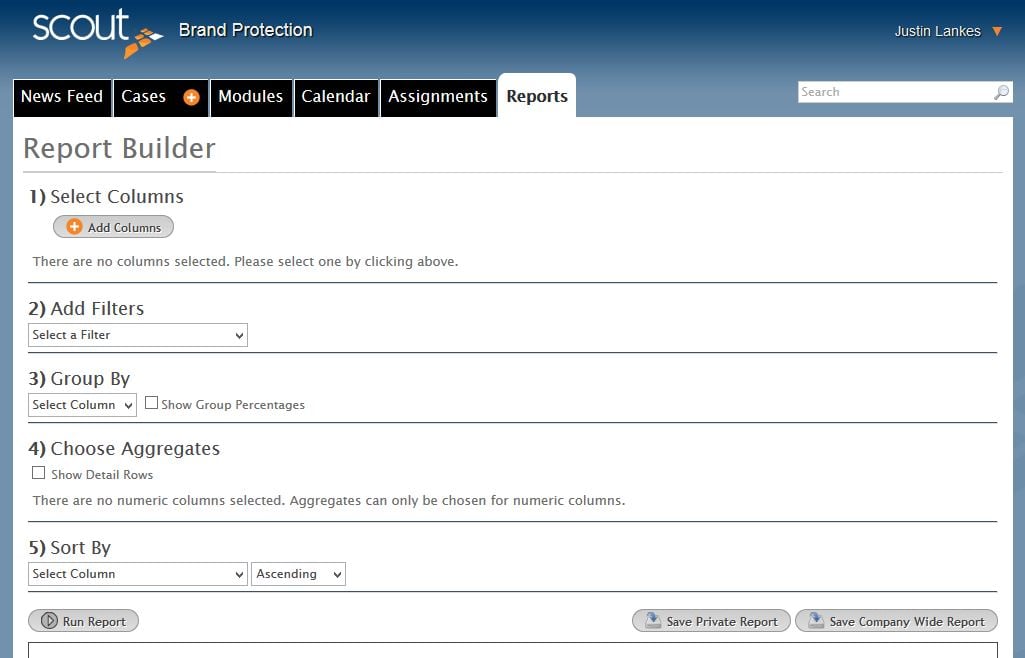 Case Reports
Scout investigation case management software will pull data and notes into custom formatted case reports saving users the time of re-keying that information separately. Case reports can be downloaded as Word or .pdf documents
Company Admin
The key to Scout's configurability lies in the extensive options in Company Admin. Create Departments, User Groups, set user permissions and investigation case management status options, chose drop down list options, case classification rules and more. Companies with two to 2000 users and any workflow can be accommodated. Request a demo